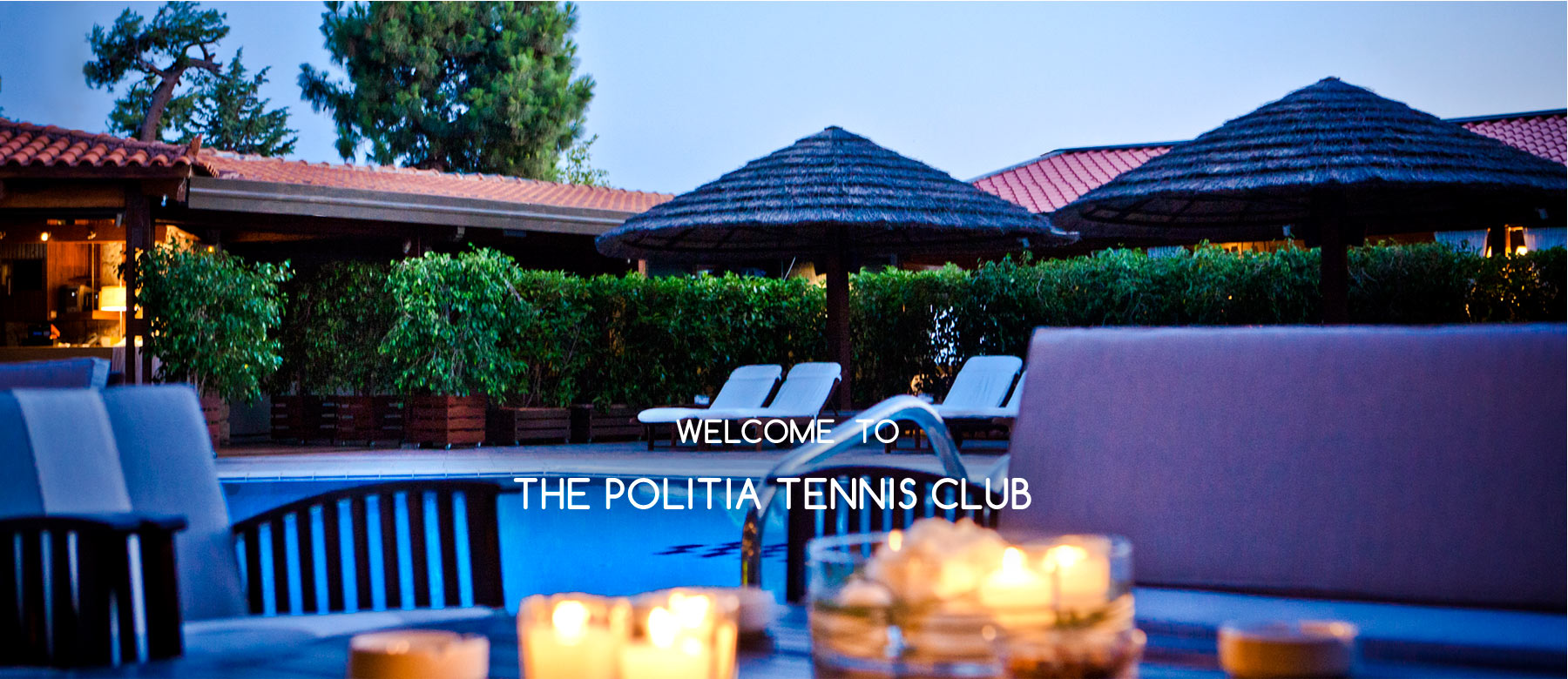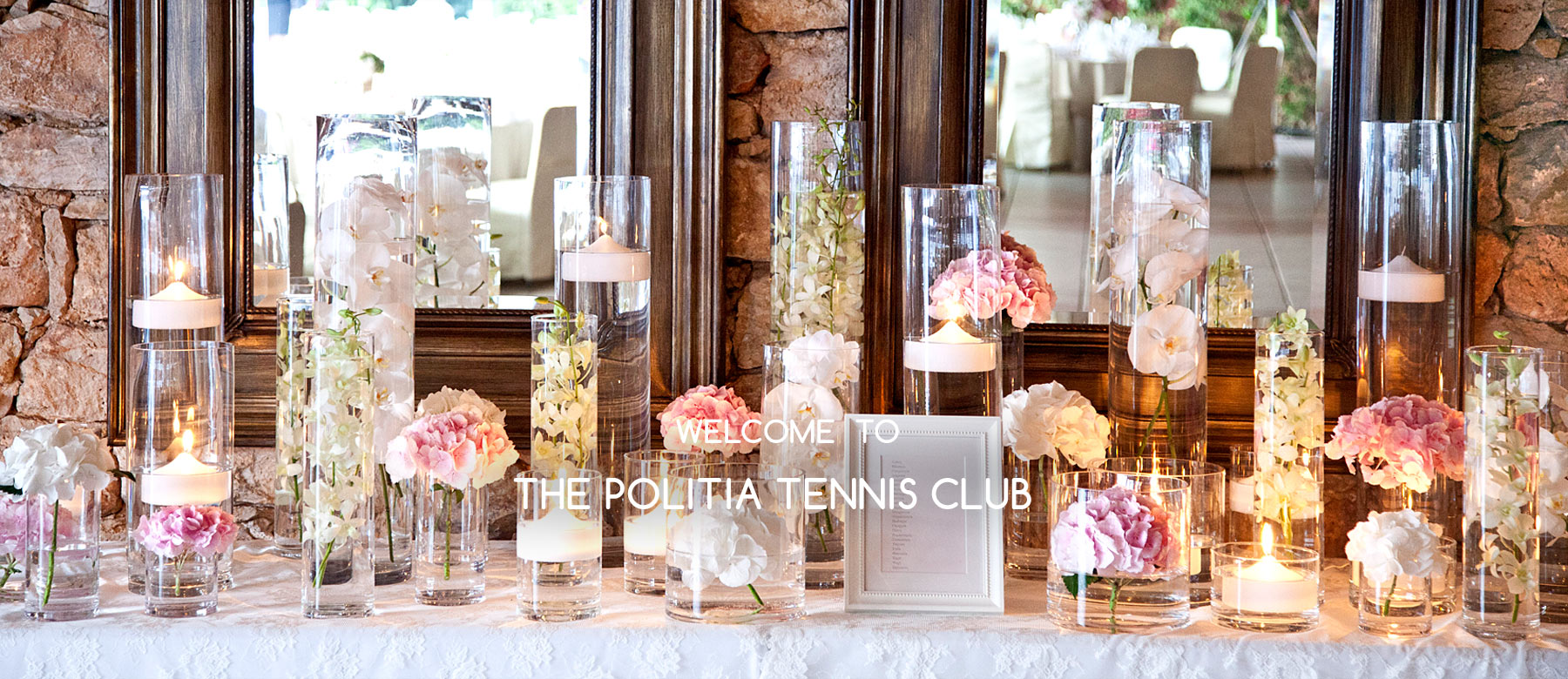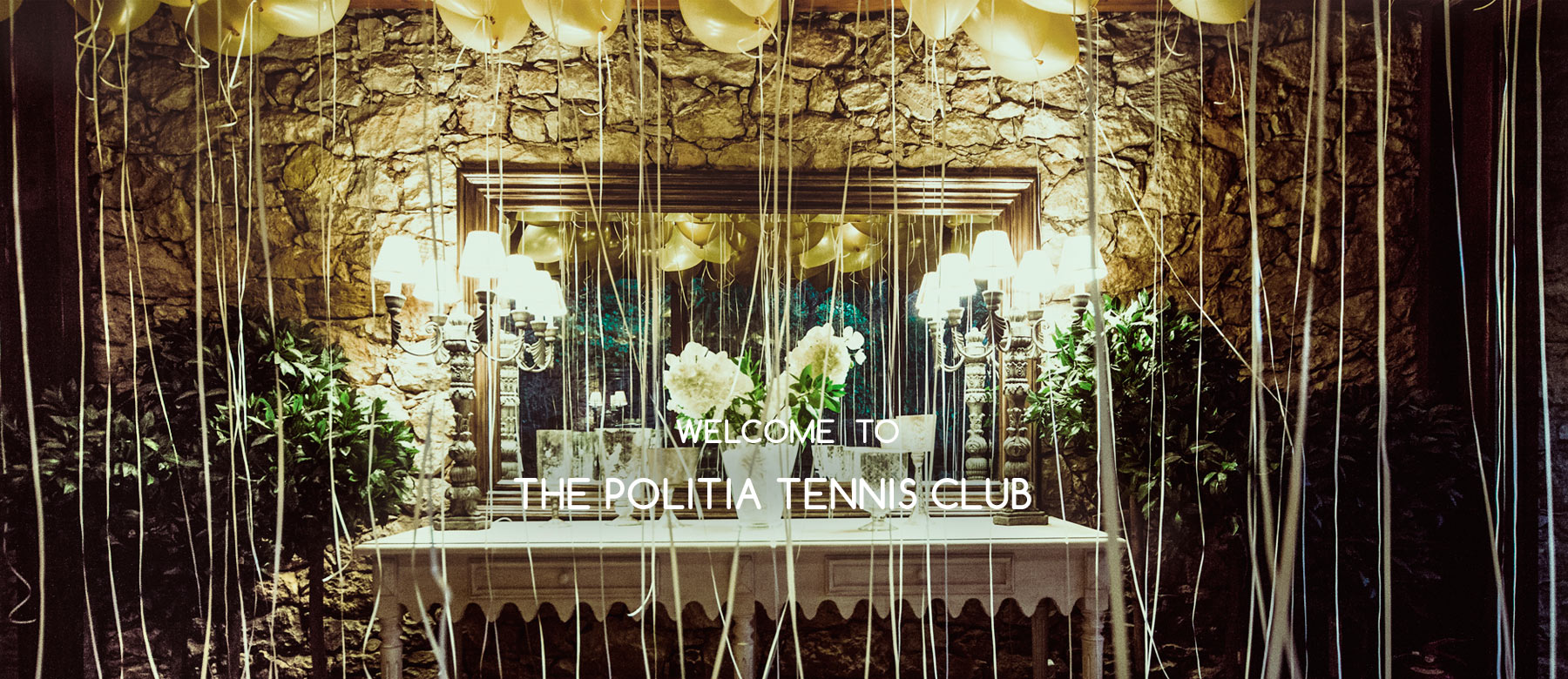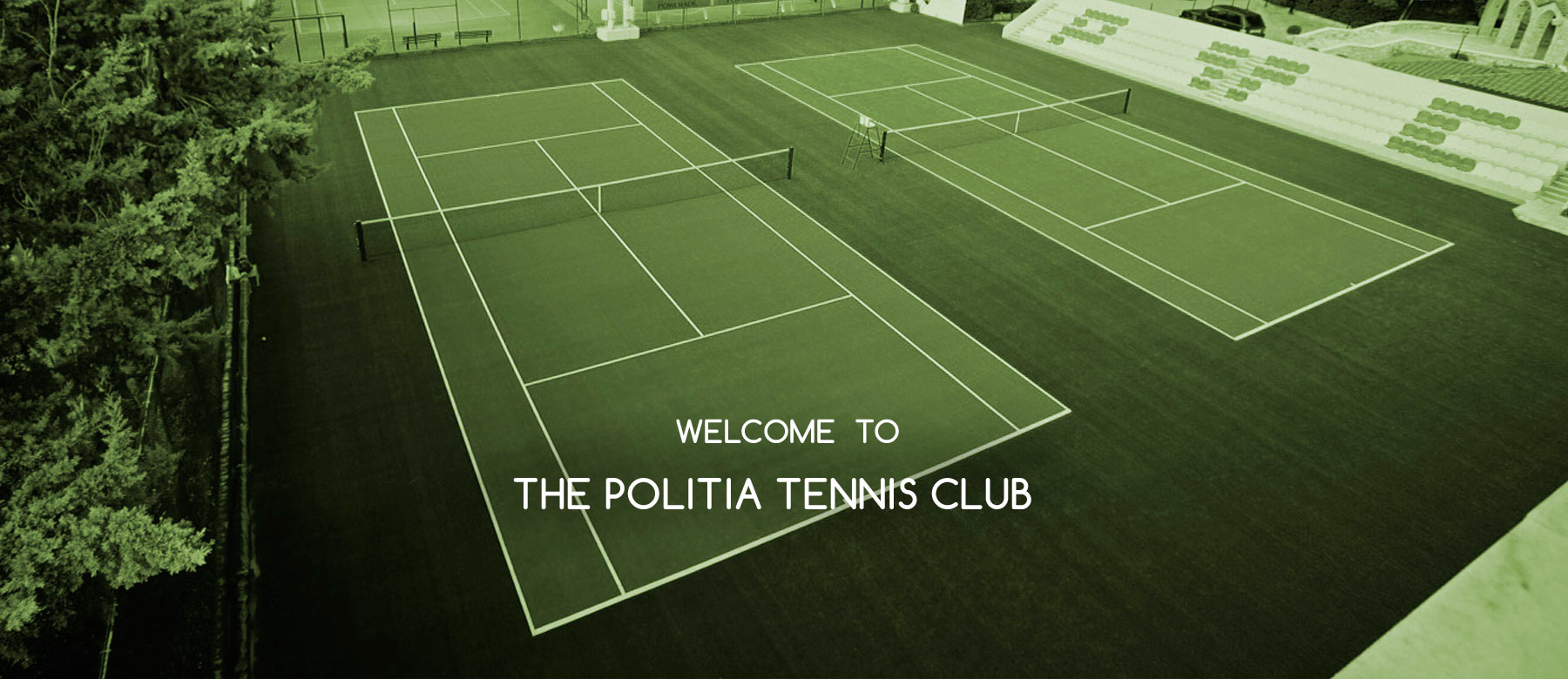 The well known Politia Tennis Club is located in an area of 18 acres, in an environment of unique beauty, in perfect harmony with nature. The founder Mr. Costas Drosopoulos has created a unique place and a singular professional philosophy, offering supreme quality service to club members and distinguished guests for the past 35-plus years.
The long experience in the field of sports activities and social events is a guarantee for excellent coverage of even the most discerning demands.
Politia Tennis Club is undoubtedly the most impressive place for your wedding. We organize for you even the slightest detail and we shape the wedding of your dreams.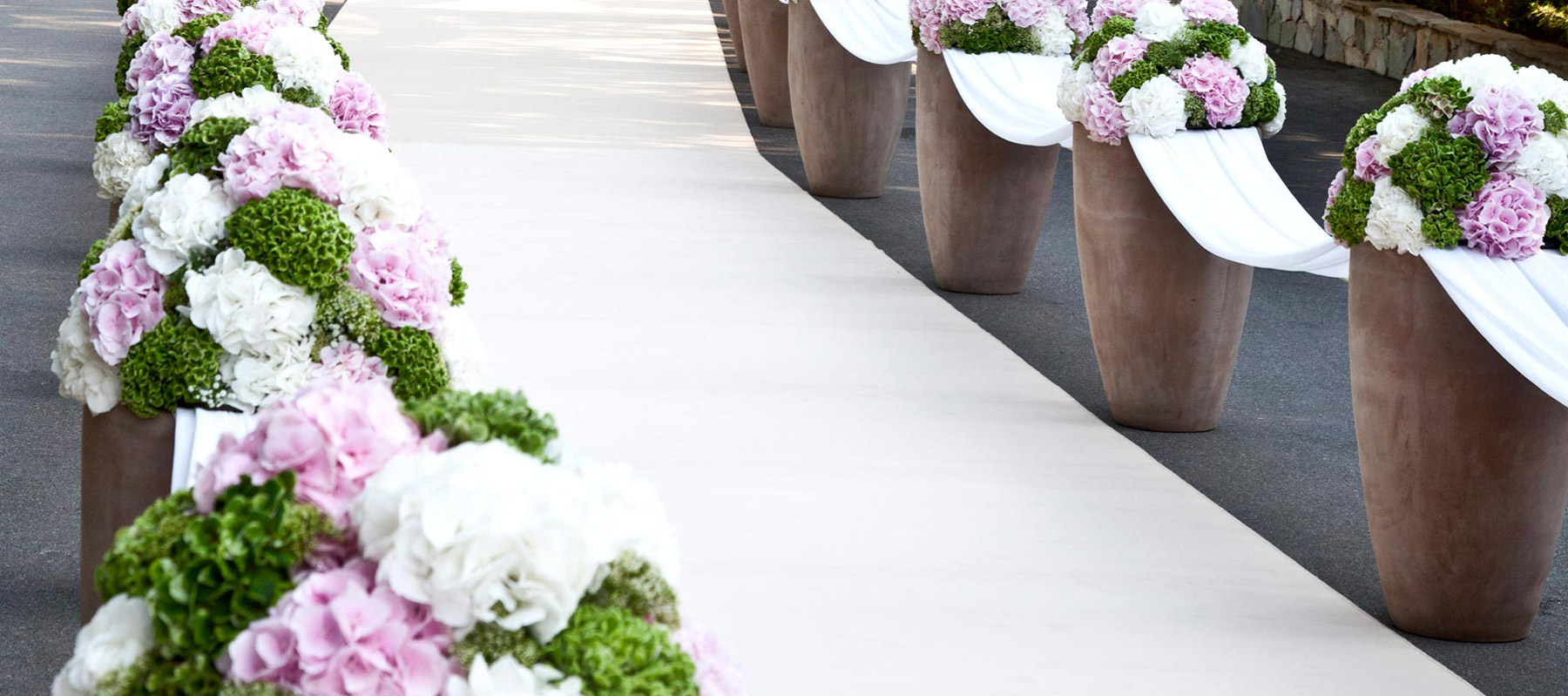 The Politia Tennis Club
Swimming Pool
Enjoy our hospitality
and tranquility moments
by our pool